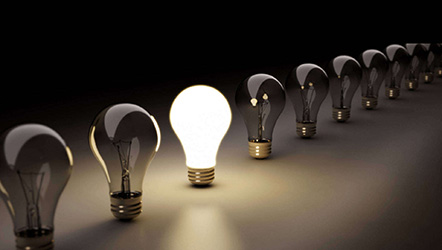 Coherent
Meaningful
Durable
Reliable
Competent
Different
Experienced
Purposeful
Values
We work for our clients. Not the banks. Not the insurance companies. And not the investment management firms. It is our clients that directly and indirectly pay our bills, and not those institutions. That logic seems simple. Ironically, many advisers and firms have forgotten this reality, or too often ignore it altogether. This reality is the cornerstone for Regency, and has been so for many decades for its Directors. We survive and prosper by delivering competency and value to each client every year. Else why would you remain a client? Are we different? We think so. And our clients think so too! Yes, an easy boast to make but hard to deliver and sustain. While other firms and advisers do take into account your needs and objectives, we believe that your solutions need to be so much more dynamic... because they need to also take into account your tangible and intangible preferences too. For our clients, it's not just the 'what' and the 'when'... it's also the "how", the "why" …and the "way" in which our service fulfils your personal expectations and aspirations. How else can your solutions be flexible and durable enough to stand the test of time?
Many people want +20%pa with zero risk, zero taxes, zero charges, and instant access. Logically, we each know such a proposition cannot exist commercially. Yet how often are some or all of these promised in one manner or another? In time, reality arrives, those unrealistic expectations are dashed, and people learn and rebuild. At Regency, we help our clients better understand the "what, how, why, and when" so in turn they can better manage their expectations, purposing, and value outcomes. Misleading promises can only flourish where understanding is absent; which explains why we don't make promises we can't deliver. After-all, Regency doesn't control the stock-market or write tax codes into law. Who are we to make such promises…?
Can we do better for you than other advisers or firms? Sometimes yes, and sometimes not much better. Yes, we also are human and can make mistakes too. Rest assured that we don't run and hide from such outcomes. By its nature, service quality is dynamic, and is inevitably built upon mistakes. It is this 1% that we learn lessons from. It is from this 1% that we develop our improvements in service. It is this 1% that gives us the experience, knowledge and capacity to deliver the 99%. And it is this 1% that keeps us learning and thirsting for perfection. The fact that perfection may never be actually realised won't stop us trying…!

"What our clients say…"
I have known Andy for 11 years, for ten of those years, I have been a client of Andy's and not a big client may I say. Why do I remain a client of Andy? Simple. I trust him. I trust Andy with my money and the information he has provided me over the years has served me very well and I believe it will serve my future very well. I can give no higher recommendation than this in a business relationship.
---
I have always appreciated Andy's measured advice, reliability and speed of response, and his careful portfolio management. His sound advice has been a crucial factor in my ability to ride out, and even thrive during these current difficult times.