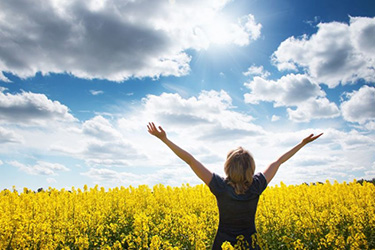 What do our clients say…?
We've been investing through Andy and Regency Asia for over 5 years and have been very happy with his service and guidance over that time. Capital growth has generally been good, even given some of the downturns in the global market!
---
Andy has been helping with various aspects of our finances such as portfolio management, IHT and pensions etc., for almost 20 years. His knowledge and service are excellent, plus he's a really nice person to deal with.
---
Andy Blandford at Regency International, has been managing my investments for over 6 years, in this time I am pleased to say he has continually advised and offered me the full range of options to ensure my investment was managed correctly. I would say, I am very satisfied with the services and the professionalism of the services that Andy has offered in finance management, ranging from insurance, wealth management and other financial matters that ensured my investments are safe.
---
Andy has been superb in understanding our needs and tailored packages to meet not only our savings, but also our retirement requirements. Regular portfolio reviews also ensure that we are always taken care of and our evolving needs are consistently addressed. I can highly recommend Andy and Regency International for superb customer service and financial planning expertise.
---
Andy has been advising me on capital building as well as on health insurance for around 6 years now. I have come to know him as a very straight-talking and knowledgeable advisor who, unlike some other consultants in this industry, has never tried to persuade me to invest more or take up more Solutions. I like that he understands my financial goals and risk appetite as well as my circumstances and advises me accordingly!
---
I recommend Regency Asia for their expertise and level of accessibility to funds management and networking. Andy has been very professional all the way displaying high levels of patience and knowledge to guide us through every financial step.
---
I have always appreciated Andy's measured advice, reliability and speed of response, and his careful portfolio management. His sound advice has been a crucial factor in my ability to ride out, and even thrive during these current difficult times.
---
Andy's commitment and service to make good investment returns is one of the best so far for me. Trustworthy and honest with plenty of good advice.
---
Andy Blandford is the exactly the kind of person you want helping you. He is thoughtful, thorough, prompt and resourceful. He helped me get the best possible health insurance at the lowest cost. Thank you Andy.
---
I have known Andy for 11 years, for ten of those years, I have been a client of Andy's and not a big client may I say. Why do I remain a client of Andy? Simple. I trust him. I trust Andy with my money and the information he has provided me over the years has served me very well and I believe it will serve my future very well. I can give no higher recommendation than this in a business relationship.
---
We have been working with Andy now for almost 10 years in building up our future income and savings. It has started with a humble life insurance and we have added a number of investment portfolios since. We have always received excellent financial advice - and beyond. Andy, like a weathered captain has navigated our portfolios professionally through some stormy waters over the last 10 years. We will definitely continue working with Andy knowing some of our hard earned money is in good hands.
---
We recently started working with Andy and trusting him with part of our savings. After 5 months I can say that I'm happy with the results, which are quite positive despite the challenging times we are going through - global pandemic. I can see that the decisions Andy makes are solid and reflect a unique and customized care that you would not find when working with one of the bigger consultant firms. Andy is always one phone or message call away and proactively provides us with feedback and updates on our existing investments. I'll definitely continue and increase the business we are doing together. Thanks, Andy!
---
I have been doing my investments and health insurance with Andy and Regency Asia for more than 7 years. So far I am very pleased with the service and advice given by Andy. Before Regency I was working with another company and did not get the same service level or capital growth. With Regency Asia my capital growth has been very good, even given the current events and the losses the other company did for me are all turned around. I also like the fact that how we proceed with the investments is a discussion between us beforehand, and also very much taking into the account the shifting needs as we go through life.
---
We have been with Andy since 2012 and there is a reason why he stayed with us for such a long time. Just by looking at the numbers, his knowledge and his advice, it has helped us to gain the security and comfort we need for our family. What else can we ask for.
---
Long lasting relation by distance with Andy (only 1 or 2 face2face) but it was sufficient to trust :-) on top of this: regular good analysis of the market trends. Thanks again Andy :-)
---
My investment/business relationship with Andy commenced shortly after my first overseas posting to Kuala Lumpur approx. 15 years ago. While my work has taken me to Singapore, Indonesia & Thailand over the ensuing years, Andy has always provided me with creditable and accurate financial advice, while personally visiting me at all my locations to conduct face to face meetings. Meetings in recent times have been restricted to Zoom meetings due to Covid, however, Andy understands that I value these regular meetings as it provides for clear and concise updates of market trends and my financial position. I would have no hesitation in recommending Andy Blandford should you be seeking financial investment advice.
---
THANK YOU
We have received and greatly appreciate your testimony.