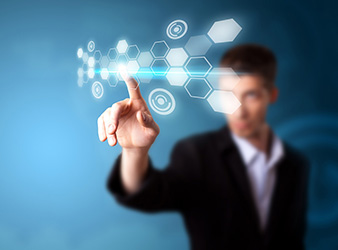 Kuala Lumpur, Malaysia
T: +60 3 2612 6877
F:+60 3 2612 6888
Level 9 Menara RKT,
36 Jalan Raja Abdullah,
50300 Kuala Lumpur, Malaysia
Ho Chi Minh City, Vietnam
Rivergate B05-52, 151 Ben Van Don,
Ho Chi Minh City, Vietnam
Labuan, Malaysia
T: +60 8 741 6519
F: +60 8 741 7655
Tiara Labuan, Jalan Tanjung Batu,
87000 F.T. Labuan, Malaysia.
Regency International is a financial solutions company. We help clients evaluate, build (and repair), and sustain their financial arrangements. We provide independent and unbiased advice and representation to clients all over the world. Our approach and philosophy are surprisingly simple; we do for our clients what they would do for themselves, if they had our knowledge, experience and global market reach. Founded 2006 by Stephen Guess in Ho Chi Minh City, Regency International has grown and adapted through the years by focusing on professional standards and competency, enabling the delivery of superior service and sustainable performance year after year. These standards have facilitated growth across the Region for our network and team of highly experienced and competent qualified Consultants. With Andy Blandford opening our new offices in Kuala Lumpur we now materially expand our service reach and regulatory standards to better meet and support our client needs and expectations for the coming decades. Indeed, we will continue to expand our service reach into more countries and core cities across the Region. How better to sustain the personalised relationships we build with you, our client?
Andy Blandford.
Principal Officer & MD
Prior to Regency, Andy has held various positions in the UK and Asia as a licensed Adviser, Company Director, and Practice owner. Through his more than 30 years in the industry, Andy has accumulated extensive experience and multi-disciplinary knowledge that delivers a unique and effective approach and service methodology that 'stands the test of time'. Andy received his MLIA(Dip) from CII (UK) in 1993 and his MBA from Henley Management College (UK) in 2003. Andy has served his profession as an elected Council Member of the LIIA 2010 to 2013 and presently serves on the LIIA self-regulation Committee.
Stephen Guess.
Director and Compliance Officer
Stephen originally started as a Loss Adjuster and gained experience in the general insurance market before moving into the Financial Services sector as a broker. His first 10 years in Financial Services were spent with the MI Group and Legal & General. In 1994 Stephen founded Regency Financial Services (RFS), regulated by the FSA in the UK. He sold up in 2002 and moved to Vietnam where he set up Regency International, to refocus his business development across Asia by expanding services such as medical and life solutions in addition to multi-jurisdictional investments and pensions. Stephen received his ALIA(Dip) from CII (UK) in 1986, and his CII (Award) in 2013.
Join Regency
Your reason for change is important for us, and for you. Yes, you want 'better'. But, are you willing and able to contribute 'better' too? Our clients pay us what we are worth, so why shouldn't Regency employ that same metric? While holding the appropriate qualifications (or acquiring them) is a necessary component in our profession; it is just as important to have the technical and communication skills that enable you to better relate your knowledge and response in terms that your audience can comprehend, process, and remember. After-all, it is not so much what you know; but more what you do with the things you know that counts more. Becoming part of the Regency team is about finding a middle ground between our respective agendas. If we both want 'better' then we need to be discussing the 'how' in addition to the 'what', right?
Talk to us
Infrastructure
Our business is global because our clients live and work all over the World, and hold many different passports. This holds true for our team too. Our infrastructure has been designed and built to support all our clients and our team, wherever they are located and travel to, or relocate to. Our 24/7 reporting platform works alongside our compliance and technical structures so we can continue to deliver exceptional and sustainable service Worldwide. These same systems also enable and empower our team to deliver this exceptional service quality in compliance with multiple regulatory environments. To one degree or another, our individual needs, requirements and directions are mobile and constantly changing. For those reasons, Regency continues to evolve its footprint to deliver value face-to-face or remotely along the way. Just because we can't sit with you for a coffee shouldn't change the value we deliver, right?